I started this year with a pledge to read all of Proust's In Search of Lost Time. I didn't even finish Swann's Way. One day I'll get to it. There are certain books that I need a physical copy to hold while I read: books by Toni Morrison, for example.
In 2016, I read more than I ever have in my life. Eighty-six books and counting! Part of this is because I made an effort to practice reading faster—chunking, not sounding out syllables, listening to audiobooks at a faster speed—but also I really got my personal system down for reading in nearly every spare moment. I have an audiobook, a non-fiction, a literary fiction, a book in Portuguese, and a "fun" fiction going all at the same time. So no matter what my mood or where I am physically at (I pretty much only read e-books), I have something to fit the bill. I gave up reading a lot of books, and this helped me not get swamped with procrastination and avoidance of reading because I wasn't really into what I was working on.
Most of the books I read were fine, mediocre, nothing to write home about. But here are the ones that were really memorable for me.
Nurture Shock by Bronson & Merryman
Non-fiction gathering fistfuls of psychological studies that show what kids do naturally, and how to help them be better. Did you know that humans are born racist and you have to actively teach them to not be, starting at like age 1?
11/22/63 by Stephen King
I'm gonna call this Stephen King's best book ever. It's not scary at all; it's an action-romance and it will give you warm fuzzies.
Earthseed series by Olivia Butler
I wasn't overwhelmed by the greatness of this dystopian speculative fiction, but man, Butler predicting Trump's campaign slogan and other stuff more than two decades ago is eerie.
The Hundred Secret Senses by Amy Tan
I know people have a bone to pick about how Tan propagates racist stereotypical thinking, and how white people love her books so much because she writes characters about "good immigrants" aka Asians who do exactly what we expect them to do. But honestly, she is a really, really great storyteller and an amazing author. This was the first book I'd read by her and I was just fascinated.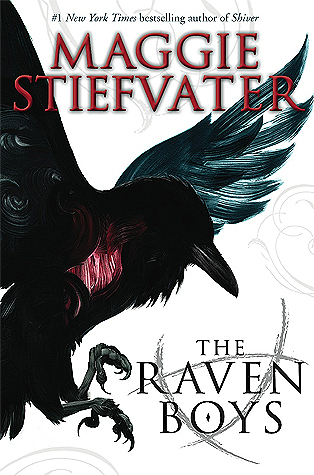 Horses Make the Landscape Look More Beautiful by Alice Walker
I've been on a quest to read and enjoy more poetry, but usually I just don't have the patience for it. I loved the poems in this collection because they are powerful, approachable, and important: they talk about specific injustices in society.
The Raven Cycle by Maggie Stiefvater
YA urban fantasy set in small-town Virginia with awesome storycrafting and great character work. It's not often that I fall in love with every one of the characters, even the bad guys.
The Ragamuffin Gospel by Brennan Manning
I only read a handful of Christian books this year, and none of them came close to this classic about giving yourself and others grace and forgiveness. It is particularly important in today's tense climate where it's easy to step on other people's toes and judge other people for not being as morally superior as yourself. I'm going to reread this one for sure.
Simon vs the Homo Sapiens Agenda by Becky Albertalli
Shows a great parent-teen relationship that is so sadly absent in many YAs. p.s. Simon is in film production, so read it now and be cool early ;)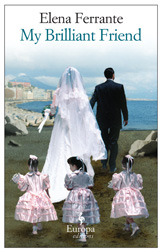 My Brilliant Friend by Elena Ferrante
Small wonder the entire world is talking about this series set in Napoli in the 1950s. Rich, complex, beautiful pictures of daily life, but what stood out was the explanations of the psychological decisions behind why characters do certain actions. I have never read a book with such a good understanding and conveyance of human motivations.
Maus by Art Spiegelman
This is the true story of an Auschwitz survivor (the author's father), and I felt like I got an understanding of why people do selfish things, or why they act uncharacteristically in times of duress. It helped me to be more merciful.
Half of a Yellow Sun by Chimamanda Ngozi Adichie
Set in Nigeria in the 1960s, this book looks at the creation and destruction of the nation of Biafra through the eyes of its characters: two upper-class sisters, a British guy, a scholar, and a servant. It's an all-around solidly graceful book, but I really liked the changes that happen to the attitude of the British guy as he moves from his colonialist identity to trying to embrace and carve a space for himself in Biafra. I can identify.
Little Altars Everywhere by Rebecca Wells
(prequel to the Ya-Ya Sisterhood)
The slow reveal of this Louisiana family's dark secrets blew me away.